Pie #3 of 50 - June 2016 - Sierra Seip

Another state with no state fruits or foods! C'mon Arizona! So I put my thinking cap on and googled food products commonly found/eaten in the area and came up with the prickly pear!

Let me tell you finding a prickly pear cactus fruit in NYC was a huge huge challenge. I called about every grocer in the greater New York City, Brooklyn and Queens area with no luck! All my co-workers checked all the stores around them and in New Jersey too with no luck! I was about to lose faith and just throw caution to the wind and order fruit online, where the shipping is just as much as the fruits itself and you have no idea what you are getting UGH!

But not all hope was lost!

Who came to the rescue? THE SEIP FAMILY OF ARIZONA! I knew I wanted to give this pie to Sierra Seip for a reason! A huge huge thanks to her brother Colin for picking them up for me and shipping them so quickly!

So like I said above this pie is for Sierra Seip one of the best interns I have ever had the pleasure of working with! This pie wouldn't have ever gotten made without you and your sweet family! Thank you thank you thank you!

Voila! A prickly pear pie with blushing apples and candied ginger! Had a little fun with the crust. The coyote cut out with a cookie cutter my roommate Patrick got me from Arizona while he was visiting his parents when they were living there and a little experimentation of painting crusts with a beet "paint" mixture I cooked up.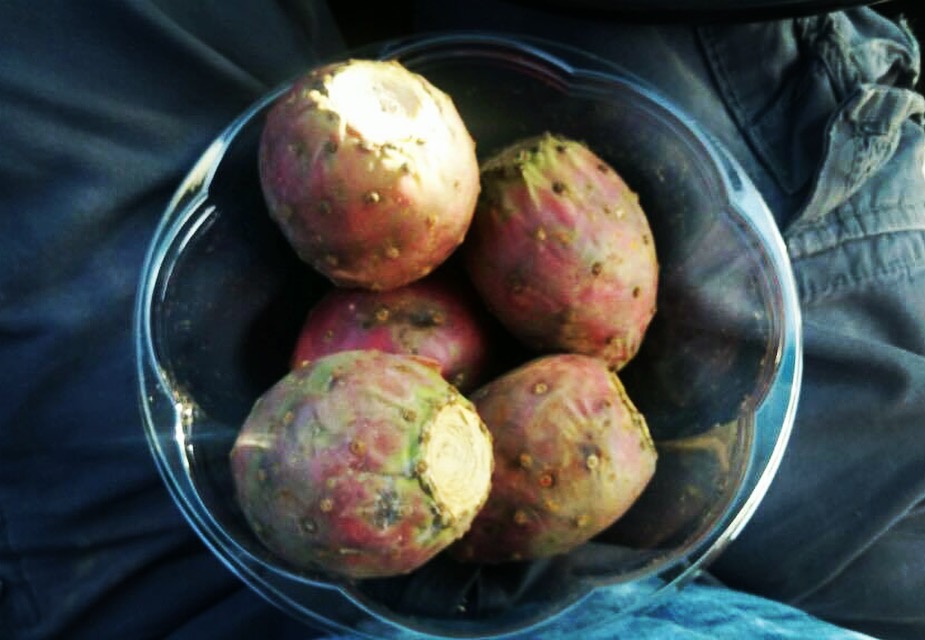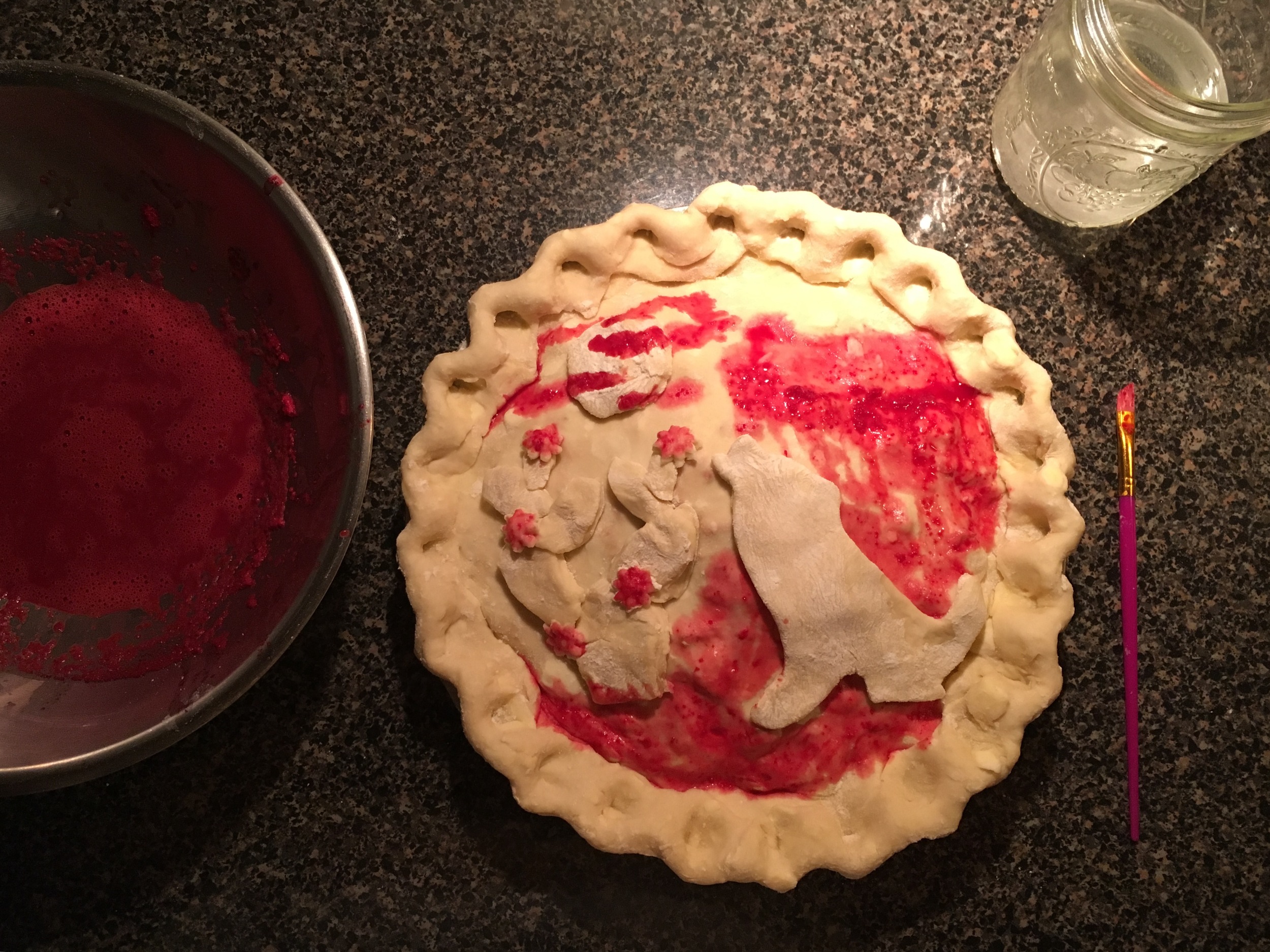 This pie truly took a village to make. THANK YOU to everyone who helped out its very very appreciated! Beyond words! Pie anytime you want you know who you are! (Sierra, Colin, Emily, Kirsten & Amy)

Arizona : The Grand Canyon state. You truly are grand.

Side bar: I'm totally taking myself to the Grand Canyon when I complete my pie project and I'm going to sit with my feet dangled off the edge in silence, drink never ending PBRs and watch the sun rise and set till my hearts content.