Pie #4 of 50 - June 2016 - Kat Ryals

From two states with absolutely no state foods Arkansas you are coming in HOT with representative state foods!!
State beverage: Cow's milk
State fruit/vegetable: South Arkansas Vine Ripe Pink Tomato
State Grain: rice
State Grape: Cynthiana
State Nut: Pecan

I was seriously spoilt for choice! So I thought I would try my hand at a savory pie!
So here ya have it! A heirloom tomato and cow's milk cheese pie with an herbed crust! The cheese and tomatoes are from the Prospect Park farmers market and the herbs are from the window sill in my kitchen.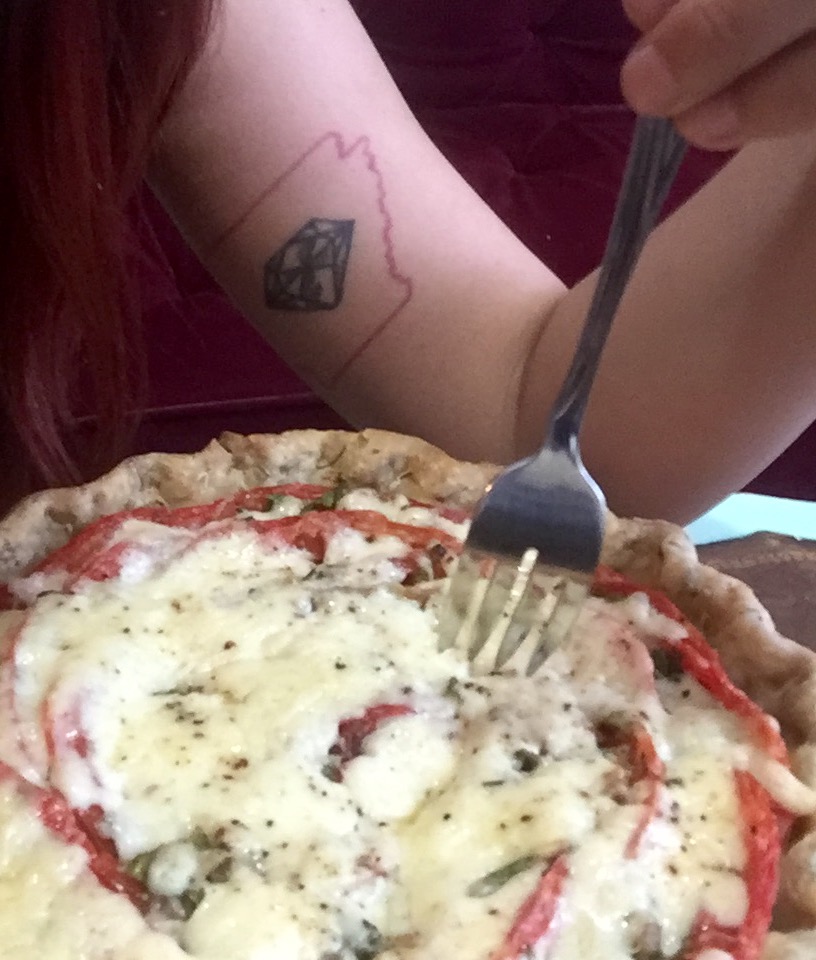 This pie is for Kat Ryals. Kat is the only other person who I can truly say loves Dolly Parton and Katy Perry as much as I do. She also like me appreciates a good themed outfit and the fact that she finally got the baby Pom pup she has always wanted let's me know that dreams really do come true when you wish hard enough!

This pie is also dedicated to a constant source of joy in my life Olan (Kent) Reeves! Thank you for making all the fibers classes we took in college together and every trip to Joann's so enjoyable. You are sunshine on a cloudy day, a constant inspiration to keep crafting and too arrange things in rainbow order! Stay golden lovely!

This is the end of the A states!

Arkansas you are now the natural state but let's be honest you'll always be the land of opportunity to me!

Knock knock California, Colorado & Connecticut you're up next!!