NEW YORK - Pie #32 of 50 - My New York Family, R&D Foods, East River Tattoo, JC Penney SoHo, Yoga Tribe Brooklyn & Fish's Eddy

State Muffin: Apple Muffin
State Fruit: Apple
State Snack: Yogurt

New York is the second longest place I have ever lived! This year is my 8th anniversary of moving to New York.
As a 15 year old I wrote a letter to myself where I said I would move to NYC go to Parson's and buy one of those lofts where the elevator opens into your apartment. I also imagine I would wear a really fancy camel peacoat while doing all of this.
I love New York City but I also love New York State. I love the Catskills where I like to camp and hike with my girls of @trails_to_ales, I love the Adirondack's where Tupperlake is. I also love the 55 miles of the Appalachian Trail that I've hiked in NY.
New York has the world's best bagels. This is not an argument this is a statement of truth. I once had a bagel in LA. Never again.
New York is known as The Big Apple so I had to oblige.
For New York I made 150 mini Apple pies with coffee cake crumble. I had to go big or go home.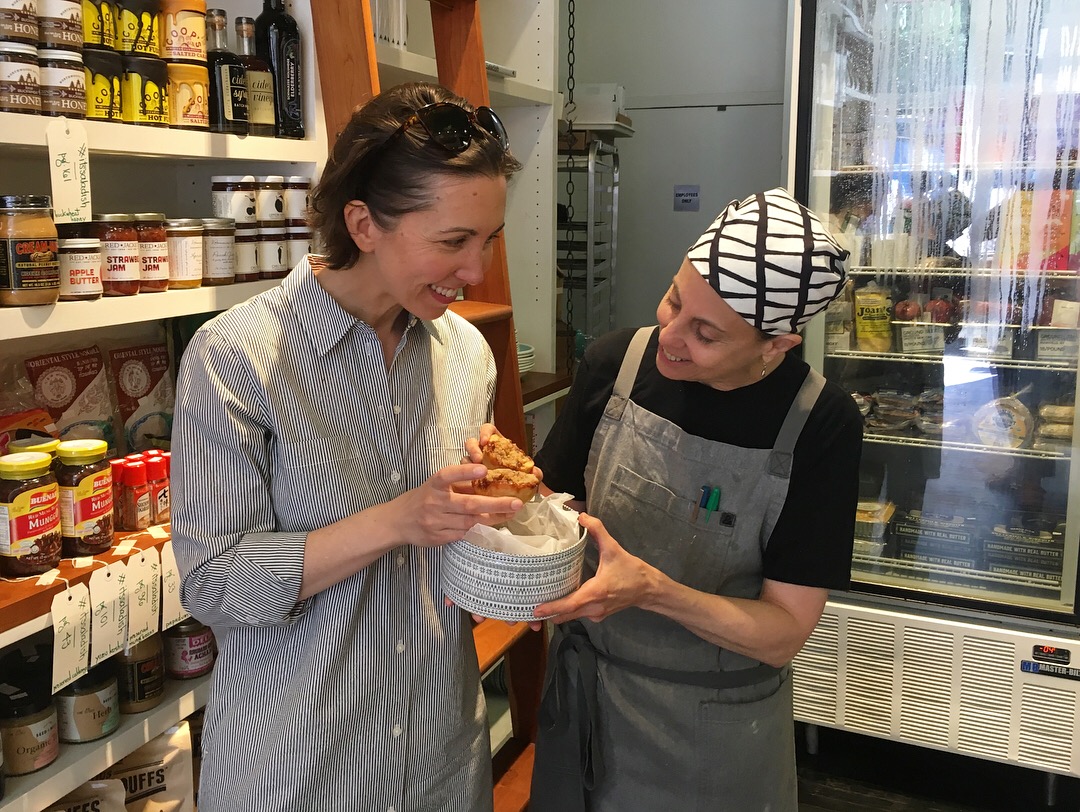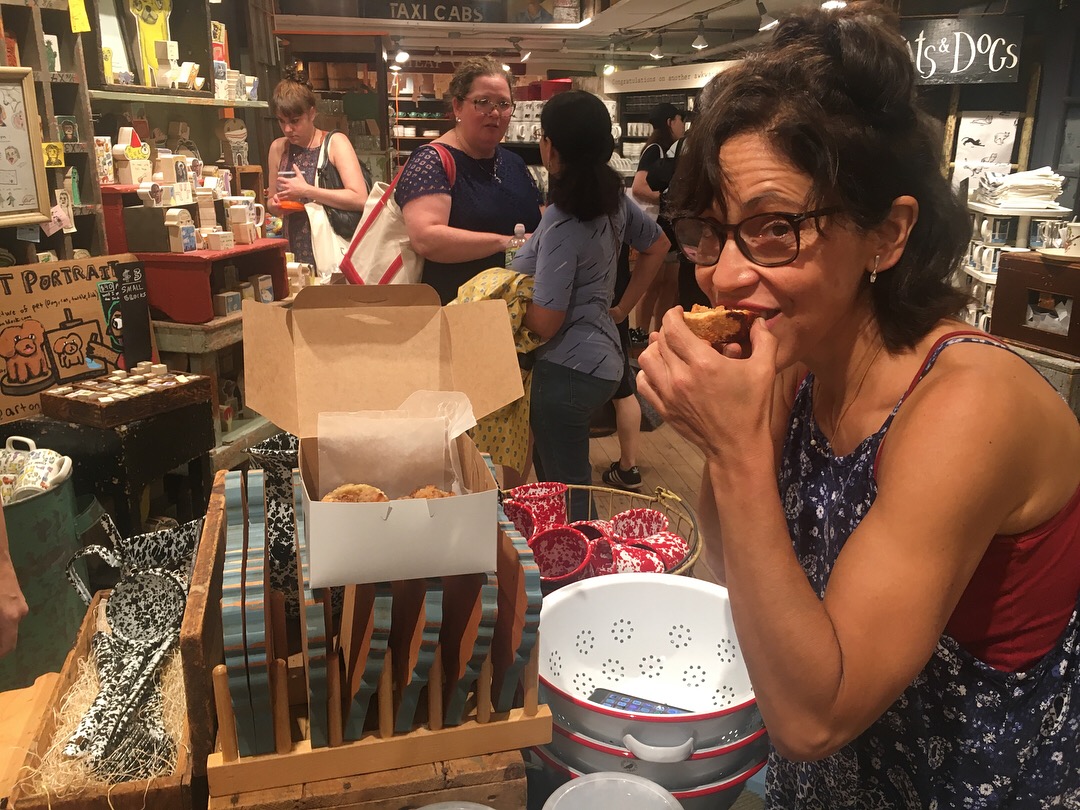 So instead of making one pie I decided to make 150 mini ones so I could share them with all the fine folks that make this city a home for me.
4 went to Sara & Ilene at R&D Foods
4 went to the lovely Rachel Hauer at East River Tattoo
4 went to Julie, Susanne, Noah and Teddy at Fish's Eddy's
4 went to my yoga teacher Robbin Farrell
24 went to my co workers and work family at JC Penney
The final 110 pies went to my New York family! I had a little pie-ty to honor these fine folks at Berg'n in Crown Heights. Without these folks I couldn't survive the tumultuousness of this city. These people bring me constant laughs, constant support and are always there for me when i call. I showed them my love for them the best way I know how throwing a party and serving them pie!
I love these people, I love this city. Even though sometimes it gives me reasons to hate it, two seconds later a little New York magic happens and I fall in love all over again.
New York is my bad boyfriend.
I am blessed and I am thankful to call one of the greatest cities in the world home.
Honestly I still get goosebumps every time "Empire State of Mind" comes on and I realize I live here.