NEW MEXICO - Pie #31 of 50 - Viridiana Liberman

State Cookie: Bizcochito
State Vegetable(s): New Mexico Chili & Pinto Bean

I have been to New Mexico! I visited Santa Fe with my dad & sisters. We watched sunsets and I gained a deep appreciation for turquoise jewelry.

New Mexico is a corner state boarding Colorado, Utah & Arizona.
The state was named by a 18th century Spanish explorer who hoped to find gold and wealth equal to Mexico's Aztec treasures. This state is a real gem so I'm sure his wealth cup overfloweth.
New Mexico is home to more sheep and cattle than people at 12 people pre square mile. Denver may be the Mile High City but it ain't got nothing on Santa Fe. At 7199ft above sea level it's the highest capital city in the nation. Not only is the state home to the high capital city but also the longer river! The Rio Grande! Which runs the entire length of NM.
A gem (literally) I hope to see sometime in my near future is the White Sands Monument which is a desert made of gleaming white gypsum crystals not sand.

Hatch, NM is known as the "Green chili capital of the world". This pie is a beef and pork green chili stew pie with a blue corn crust. A real simple pie on the outside with complex robust flavors on the inside. The green chili's were brought to me by Viri from Albuquerque for the low and slow stew that cooked for 8 hours.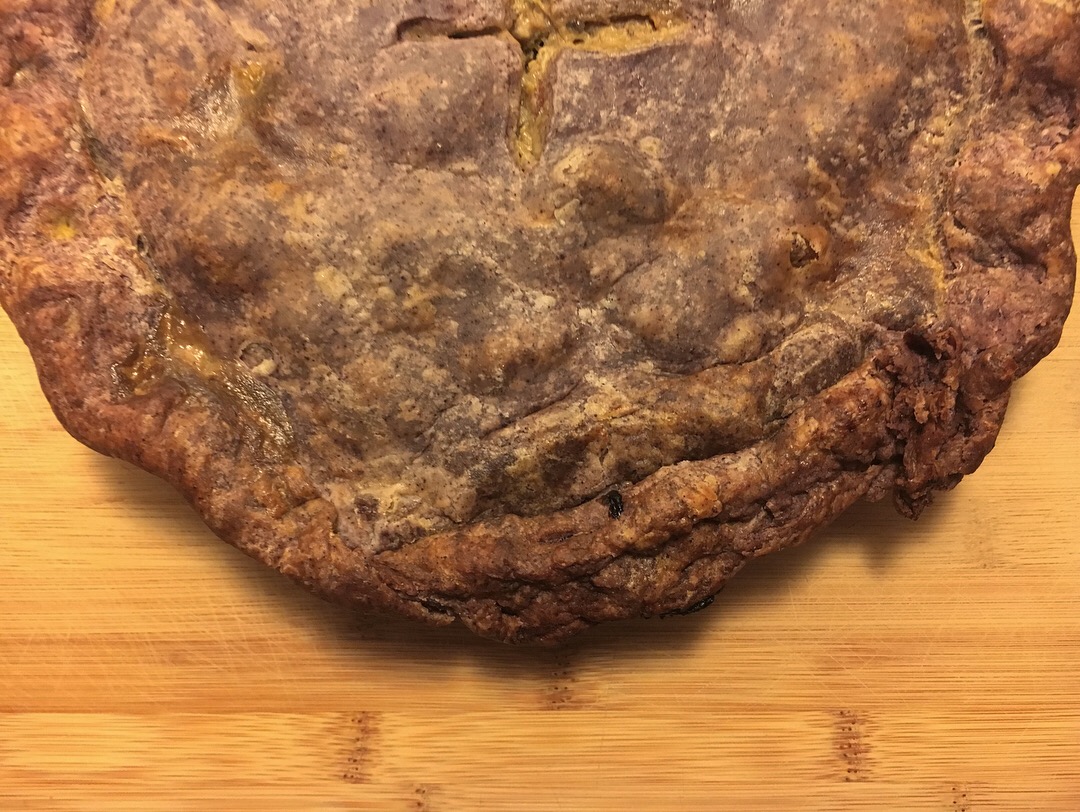 This pie is for Viridiana Liberman! I call her Viri or Mom cause I love her and when I rest my head on her shoulder all my troubles melt away!

I met Viri at Haley & Bryce's old apartment in Hell's Kitchen while watching an episode of Game of Thrones.

Viri grew up in Albuquerque, NM. Her family still lives there in the same house. Viri is New Mexico proud she loves the food, she loves the music, she loves waking up to a sky littered with hot air balloons. Her smile will light up the darkest of nights.
Viri is an extremely talented Sundance award winning editor and film maker. She is my golden globe of a friend, my academy award but one that's made out of chocolate cause she is so god damn sweet.

New Mexico you sure are the land of enchantment "crescit eundo" it grows as it goes like my love for you. You're New Mexico true.